In August of 2017, the Rev. Evan Keely began his service as the Interim Minister at UUCSS. Rev. Keely has previously served Unitarian Universalist Congregations in Massachusetts, Texas, New Jersey, Virginia, Maryland and Pennsylvania. His relationship with UUCSS is his eighth interim ministry and his third with a Maryland congregation.
Raised on Long Island, New York in a UU home (his parents remain active at the UU Fellowship of Huntington), Evan is a graduate of Harvard Divinity School and lives in northern Virginia with his family. His wife Sarah is a psychotherapist, and they have two sons. Evan and Sarah met in the mid-'90s when they were active members of a UU church, the First Parish in Cambridge, Massachusetts. Evan's family are now active members at the UU Congregation of Fairfax.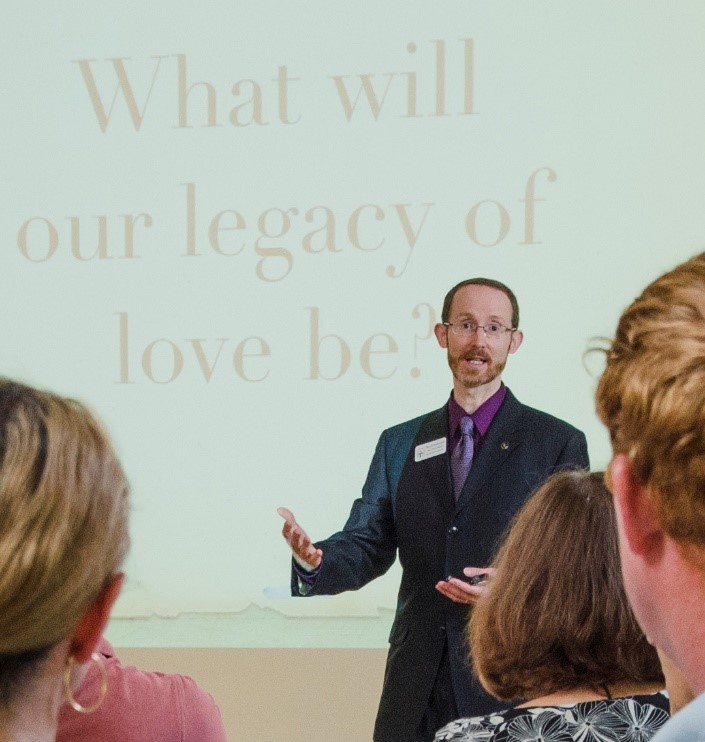 Evan has a Bachelor's degree in Music History from Boston University and is currently pursing a Master's degree at George Mason University in Organization Development and Knowledge Management. He enjoys composing and arranging music and has been known to do some singing. He also describes himself as "an avid (but not very good) chess player."
Evan will be serving as Interim Minister at UUCSS through the end of June of 2018.