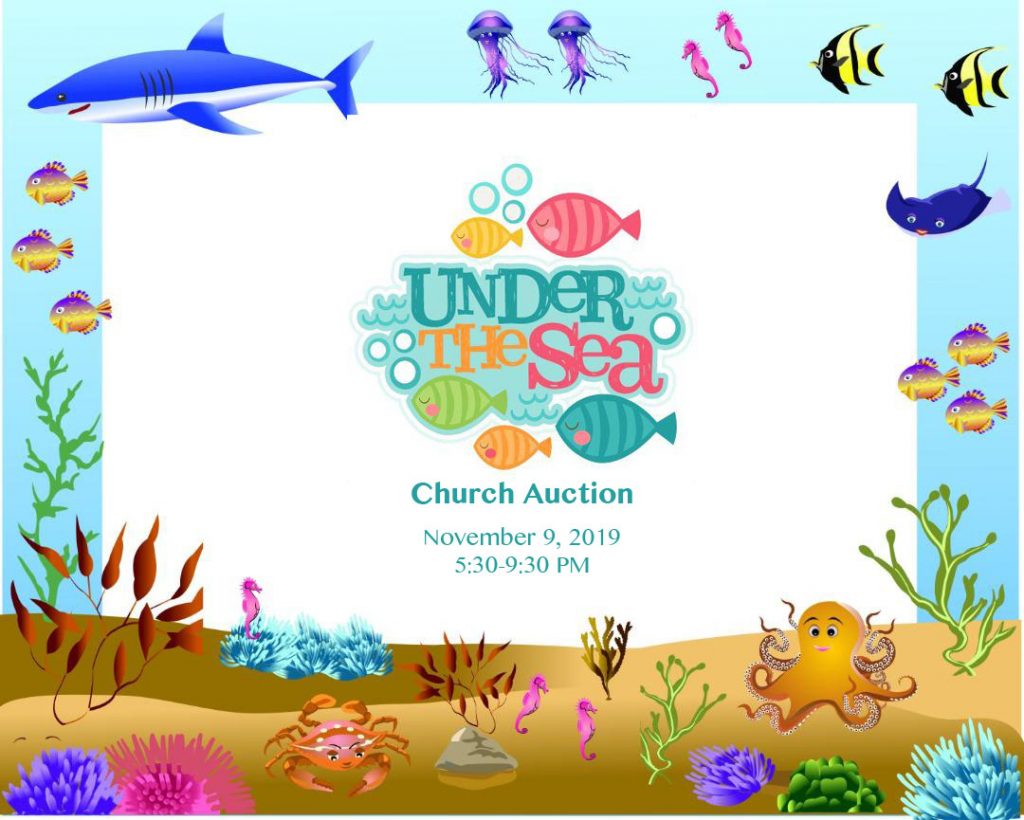 The annual UUCSS Auction is one of the church's most enjoyable events as well as a terrific fundraiser. It is an evening of great fun and fellowship at which donations made by UUCSS Members and Friends are auctioned off to others within the church family.
You will find everything from terrific things such as paintings; pottery and other artistic creations, to homemade baked goods made for sale the night of the Auction or promised for a later date. Many Members and Friends offer special dinners or outings, or offer services or lessons. Each donated event offers more opportunities to get to know fellow Members and Friends better. See the auction catalog here.
Childcare is Available; Reserve Your Spot Today
Childcare is available. Reserve a space by October 20 via e-mail to childcare@uucss.org. Be sure to include:
• Names and ages of children
• Information on allergies or other special needs
ASL Interpretation is Available
The deadline to sign up for ASL interpretation for the Auction is October 20. Please email auction@uucss.org to sign up.
Volunteers Needed!
We need volunteers to set up for, run, and clean up after the Auction. With enough volunteers, everyone will have plenty of opportunity to participate in and enjoy a well run event. Let us know if you can help with an e-mail to auction@uucss.org.
Dress up for Under the Sea Auction
Theme-related clothing/costumes are encouraged, and are part of what makes this such a special event. Come as your favorite actor or movie character! Be creative!
Questions?
For more information and answers to any questions about this year's auction, please contact the Auction Committee at auction@uucss.org.
In these times, travel isn't what it once was, yet new experiences, milestones, and transitions continue to be facts of life. We are transported by web conference or YouTube or fiction to other times and places. We may be traveling to different identities or states of being: graduating, retiring, grieving, welcoming children into the world,…
Please contact worship@uucss.org for details, as meeting schedule and location are subject to change. Worship committee oversees the production of consistent and meaningful worship services throughout the year by coordinating with the minister, minister of religious education, music director, deaf access committee, and congregation. The committee creates worship services when the minister is absent from…
The Flower Ceremony is a Unitarian Universalist ritual dating back to 1923 celebrating diversity and cooperation. This year, we'll be celebrating in a new way, as we share photos of flowers and of people who bring beauty to our community. Just as Norbert and Maja Čapek created the flower ceremony to meet a community's needs in a new way for a new…
Please contact council@uucss.org for details, as meeting schedule and location are subject to change. The Program Council through its volunteer committees provides structure for church members to operate all the programs of the Church in conjunction with our professional leaders. The Council is led by the Board Vice President for Program and includes the Chairs of all…
Please contact ops@uucss.org for details, as meeting schedule and location are subject to change. The Operations Council is composed of representatives from the Administrative Operations Committee, Property Committee, AV Committee and IT Committee.
Members of the Rainbow Alliance will share their reflections on Pride month, and on how efforts toward justice, inclusion, and fellowship make a difference to people in the LGBTQQIA community. Here is the link to the livestream: https://youtube.com/channel/UC-ggwJDOg70yLJTi3aTCjuA/live Anyone with an internet connection should be able to view the livestream. You may need to log in to Google to participate in the…
Sunday morning worship at the UUA General Assembly is a powerful communal experience of UU's worshipping together from wherever they are. The theme of this year's GA is "Rooted, Inspired, and Ready." The Sunday morning worship service will be led by the Rev. Joan Javier-Duval and the Rev. Mykal O'Neal Slack, with music led by…
Please contact aoc@uucss.org for details, as meeting schedule and location are subject to change. Supports the minister and staff in performing the administrative functions of the church. The committee is responsible for improving office procedures and making decisions about purchases, replacements, repairs and maintenance of all office equipment.
If addressing climate change and promoting sustainable ways of living are issues important to you or if you want to learn more, come join the UUCSS Green Sanctuary Committee! We welcome you! We meet at the church sanctuary on the first Monday of the month from 7:00 – 8:00 PM during the months of September…
Please contact property@uucss.org for details, as meeting schedule and location are subject to change. Monitors the requirements for maintenance, renovation and improvement of buildings and grounds. Working closely with the sexton, supervises and organizes the maintenance of church property. Manages the attractiveness of the church facility, gardens, and grounds. Helps the church to be energy-efficient and…