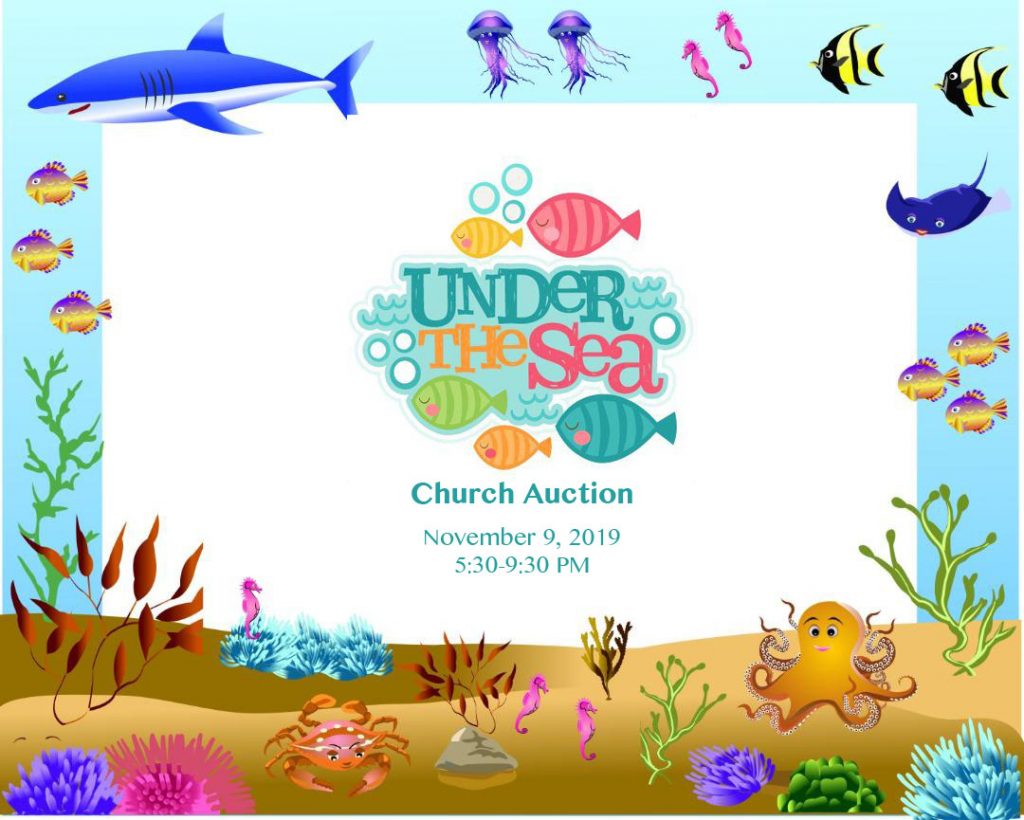 The annual UUCSS Auction is one of the church's most enjoyable events as well as a terrific fundraiser. It is an evening of great fun and fellowship at which donations made by UUCSS Members and Friends are auctioned off to others within the church family.
You will find everything from terrific things such as paintings; pottery and other artistic creations, to homemade baked goods made for sale the night of the Auction or promised for a later date. Many Members and Friends offer special dinners or outings, or offer services or lessons. Each donated event offers more opportunities to get to know fellow Members and Friends better.
Childcare is Available
Reserve a space via e-mail by October 20 to childcare@uucss.org. Be sure to include:
• Names and ages of children
• Information on allergies or other special needs
ASL Interpretation is Available
The deadline to sign up for ASL interpretation for the Auction is October 20. Please email auction@uucss.org to sign up.
Volunteers Needed!
We need volunteers to set up for, run, and clean up after the Auction. With enough volunteers, everyone will have plenty of opportunity to participate in and enjoy a well run event. Let us know if you can help with an e-mail to auction@uucss.org.
Dress up for the Auction!
Theme-related clothing/costumes are encouraged, and are part of what makes this such a special event Be creative!
Questions?
For more information and answers to any questions about this year's auction, or for a copy of last year's auction catalogue, please contact the Auction Committee at auction@uucss.org.
Join us for this service of Advent Lessons and Carols on this third Sunday of the season of waiting before Christmas. Through poetry, scripture, and song we will reflect on the themes of faith, hope, love, and peace. All are invited to stay after the service for an all-ages Crafting and Caroling Party! More details…
Please contact worship@uucss.org for details, as meeting schedule and location are subject to change. Worship committee oversees the production of consistent and meaningful worship services throughout the year by coordinating with the minister, minister of religious education, music director, deaf access committee, and congregation. The committee creates worship services when the minister is absent from…
Our free faith draws from many sources, and this week we join our Jewish members, friends, and neighbors in seeking wisdom in the Hannukah story.
Please contact council@uucss.org for details, as meeting schedule and location are subject to change. The Program Council through its volunteer committees provides structure for church members to operate all the programs of the Church in conjunction with our professional leaders. The Council is led by the Board Vice President for Program and includes the Chairs of all…
This night may not be so silent, but it will certainly be holy when we gather together to recall the Christmas story. This earlier service is geared toward children, families, and all young at heart. All are invited to bring goodies to share at the 7:00 p.m. Cookie Party!
In this contemplative service of lessons and carols, our gifted choir and musicians will help us weave together sacred narration, modern poetry, prayer, carols, and candlelight for a refreshing take on what the Christmas story means for us today. This later service is geared toward teenagers, adults, and all seeking a more contemplative Christmas Eve…
The UUCSS building will be closed and all staff off from Christmas morning through New Year's Eve, but all who wish are invited to enjoy a virtual service offered by the ministers and musicians of several UU congregations around the country. See the church calendar or all-church email for the link to the 10:30 a.m. premiere on YouTube.
If addressing climate change and promoting sustainable ways of living are issues important to you or if you want to learn more, come join the UUCSS Green Sanctuary Committee! We welcome you! We meet at the church sanctuary on the first Monday of the month from 7:00 – 8:00 PM during the months of September…
UUCSS supports So Others Might Eat (SOME) monthly by donations of food and other items. SOME is an interfaith, community-based organization that exists to help the poor and homeless of our nation's capital. SOME meets the immediate daily needs of the people they serve with food, clothing, and health care. Donations of non-perishable foods and…
Please contact property@uucss.org for details, as meeting schedule and location are subject to change. Monitors the requirements for maintenance, renovation and improvement of buildings and grounds. Working closely with the sexton, supervises and organizes the maintenance of church property. Manages the attractiveness of the church facility, gardens, and grounds. Helps the church to be energy-efficient and…